Your job is hard and we are here to help make it easier.
Workpointe has access to hundreds of lines, here is a list of some of our closest partners:
If you don't see a manufacturer listed, just ask!
3Form
9to5 Seating
Agati
AIS
Allermuir
AllSeating
Andreuworld
Arcadia
Bernhardt
Bio Fit
Boss Design
Buzzi Space
Byrne
Cabot Wrenn
Carolina
Clarus Glassboards
Connectrac
Coriander Designs
Cramer
Creoworks
Darran
Davis
Egan Visual
Eko Contract
Encore
Enwork
ERG International
ESI
Gavco
Ghent
Global
Grand Rapids Chair Company
Great Openings
Gunlocke
Gus Modern
HAT Contract
HBC
HBF
Hi5 Tables
Hightower
Highmark
Howe
Humanscale
Integra
Interstuhl
JSI Jasper Group
KI
Keilhauer
Koncept
Krug
Landscape Forms
LaZboy Contract
Leland
Level 4 Designs
LightCorp
LOFTwall
Magnuson Group
Mash Studios
Naughtone
Nevins
Nucraft
OFS
Office Master
Paladin Rail System
Palmer Hamilton
Paragon
Peter Pepper Products
Safco Products
Scale 1:1
Scandinavian Spaces
Sedia Systems
Segis International
Sit On It
Source International
Spec Furniture
Spectrum Industries
Stance Healthcare
Studio TK
StyleX
Surfaceworks
Symbiote
Takeform
Teknion
TenJam
Transformations
Via Seating
Versteel
Watson
WCI West Coast Industries
Wenger
Wieland
Zintra
During these unprecedented times while we deal with COVID19 we are partnering with our industry experts to learn what this could mean for the future of furniture and design. We have gathered content, articles and more and shared them on our page Path Forward to help you navigate these times as your trusted resource. Here are some top products that we think will be mindful as we approach the possibility of returning to our workspaces and how to stay safe and productive alongside our colleagues.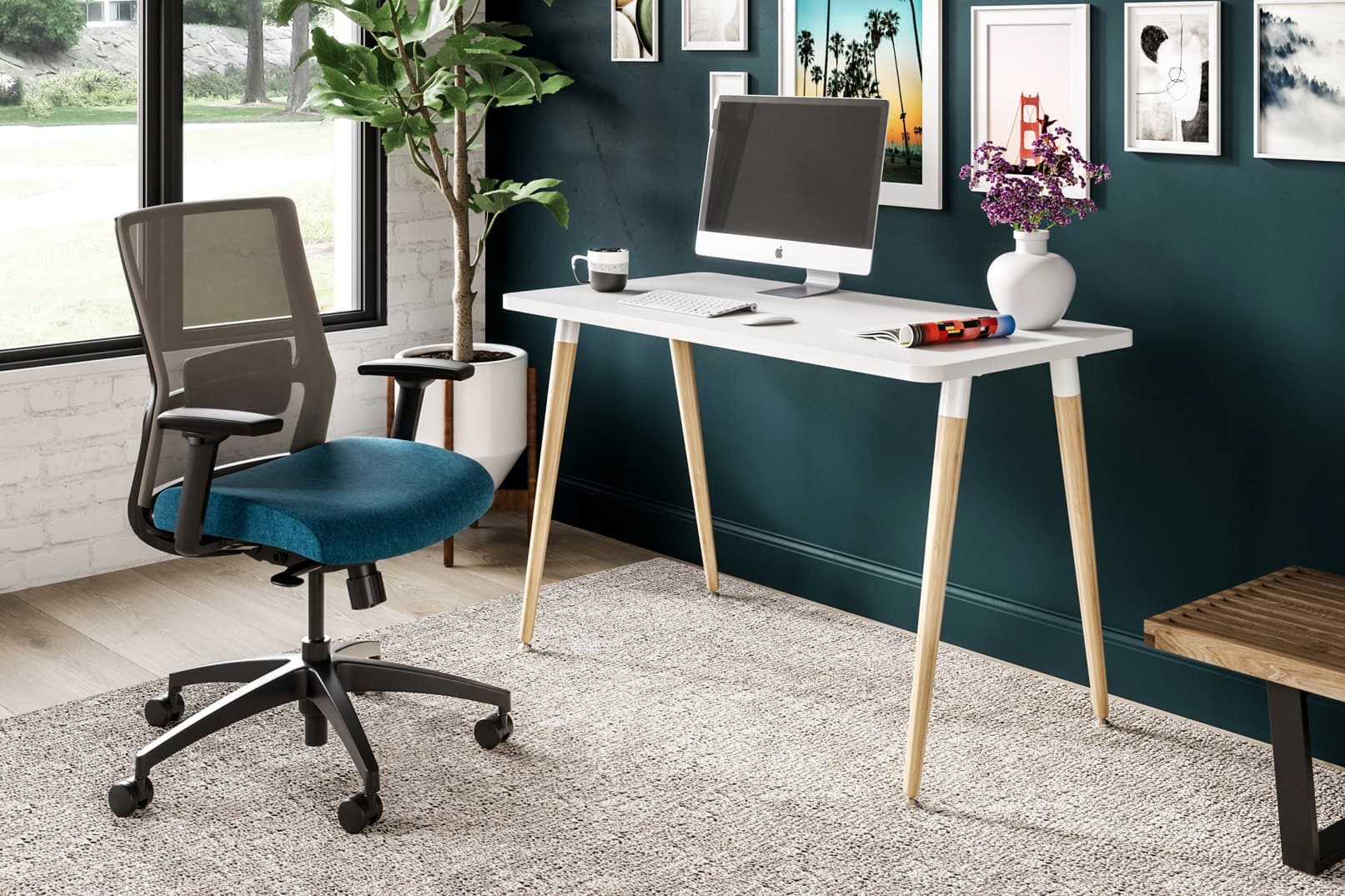 Sit On It, Work From Home
Whether it's a full-time or hybrid schedule, the more we work from home the more we need to lean (and sit) on products that can keep up. Our Home Edition collections let you work out of the office with comfort, style and some of the industry's most popular chairs, desks and workstation accessories—transforming residential spaces into productive workplaces.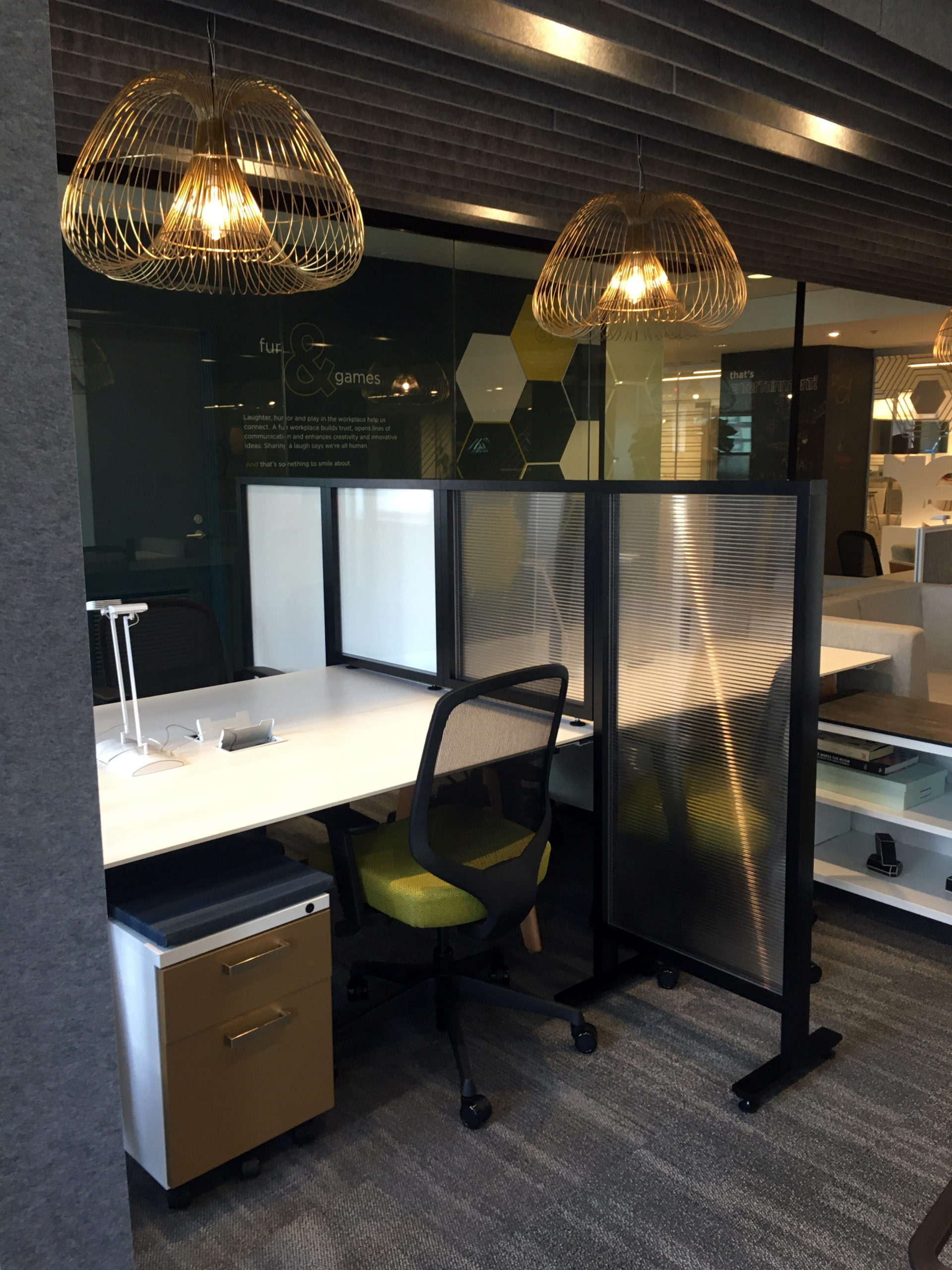 KI, Tattoo
The Tattoo collection from KI is one of the perfect solutions for returning to work during the COVID-19 pandemic. Tattoo allows for a completely customizable workstation during any time of the day. If you'd like to have an open workspace that allows for collaboration in the morning and change the entire setup in the afternoon for head's down space, you can do that in seconds. Tattoo is completely configurable by the end user. During these times, it will also allow you to create privacy and protection for you and your colleagues. With materials that can be wiped down and sanitized. Because this product line was not designed and developed for COVID-19, your investment will last long after COVID-19 passes.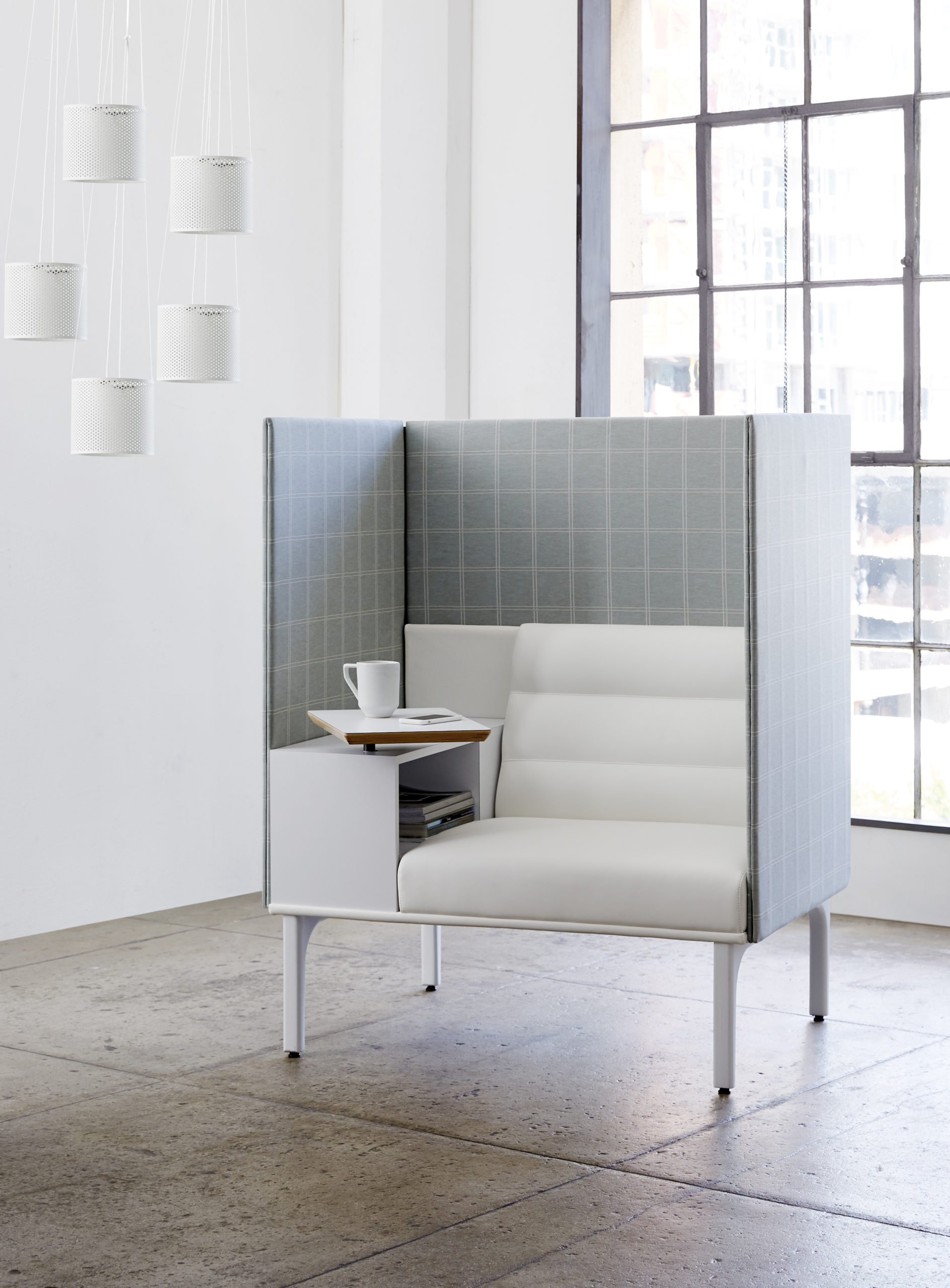 Arcadia, Iso Work Lounge
Combining the comfort of a lounge chair with partitions for privacy, Iso provides a welcome and quiet space to sit, work and focus. Seating and panel elements can be configured together to create stand-alone modules, clusters of single-user spaces, or expand into multi-user settings for various meeting requirements. Wherever personal or private space is needed within open environments, Iso has it covered.

Workpointe is a deliberately different kind of company. We're all about service and long-term relationships, rather than just making a sale. We're committed to being both professional and personable – which means you'll like our work and you'll like working with us.
We ask the right questions, anticipate challenges and deliver solutions. If there's a problem, we'll make things right. We're always willing to work harder and go the extra mile for our clients.
In short, we'll do everything we can to make your job a little easier.
Seattle Headquarters
9877 40th Ave S, Seattle, WA 98118
Phone 206.763.4030 | Fax 206.763.4961
Spokane Showroom
1118 N Washington Street, Spokane, WA 99201
Phone 509.327.7150 | Fax 509.327.0817
Workpointe serves Washington, Oregon, Alaska, Idaho and Montana, supporting regional and global projects.
Seattle Showroom
505 First Ave S, Suite 120, Seattle, WA 98104
Phone 206.965.1068 | Fax 206.763.4961
Portland Showroom
601 SE Clay Street, Portland, OR 97214
Phone 503.239.3912 | Fax 206.763.4961