Bringing the plant world indoors.
Biophilia is a term coined by the Harvard naturalist Dr. Edward O. Wilson to describe what he saw as humanity's "innate tendency to focus on life and lifelike processes," and to be drawn toward nature, to feel an affinity for it, a love, a craving. To interact or be closely associated with other forms of life in nature : a desire or tendency to commune with nature.
Workpointe has several products that integrate the plant world. Whether it's indoor grow systems, living plant walls, or even planters. We've got lots of way to help you interact with your plants.
Hydroponic Indoor Grow Systems
ForkFarms FlexFarms, Feeding The World And Educating In The Process
Workpointe has partnered with Fork Farms in an exciting new way. Fork Farms is now on it's 4th generation of an indoor hydroponic grow system, called Flex Farms, about the size of a refrigerator. Flex Farms allows you to produce vegetables, safely, quickly and cheaply right in your own kitchen.
Kitchens and cafeterias across the country are using Flex Farms to bring fresh nutritious food to life for their customers. The produce grown in their hydroponic systems has a longer shelf life (up to 4 weeks for leafy greens!). Flex Farms also produce a higher quality product for a fraction of the price.
If you care about quality and nutrition, look to the Flex Farm to upend traditional ways of doing business without breaking the bank. The Flex Farm provides an innovative model that will attract interest in your mission to prioritize healthy menus and high quality ingredients.
In addition, educators everywhere are searching for ways to bring their classroom lessons to life. Finding a learning tool that's interesting, engaging and hands on is a win-win. Flex Farms offer a multi-disciplinary approach that makes learning fun and instantly engaging. The short turnaround time between planting and harvesting also really drives home lesson plans.
Fork Farms has developed a robust curriculum package, the Flex Farm is an innovative tool for STEM applications. Students learn while growing high-quality, nutritious produce. Fresh, student-grown crops are then used in school food programs, donated to local food pantries and incorporated into micro-enterprise and fundraising projects.
A living plant wall is a great way to integrate your plants into the design, architecture and ethos of your workspace.
The Naava Healthtech Green Wall reconnects office workers with nature, creating happier, healthier and more inspiring workplaces. More than a beautiful living wall, it is scientifically proven to naturalize indoor air, reduce harmful chemicals and optimize humidity. The wall is also an efficient biological air purifier and space divider that brings the benefits of nature indoors and can contribute to WELL certification.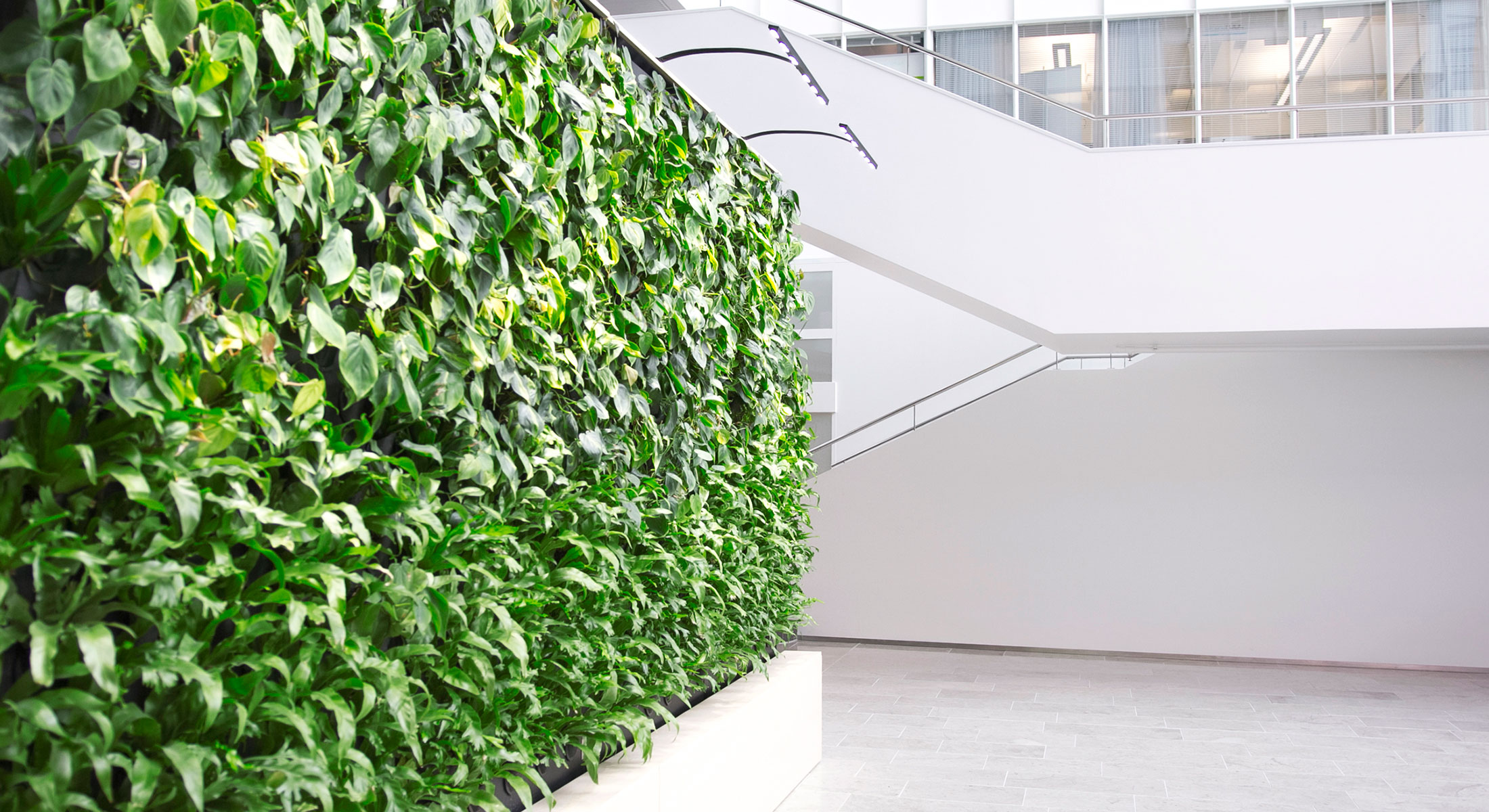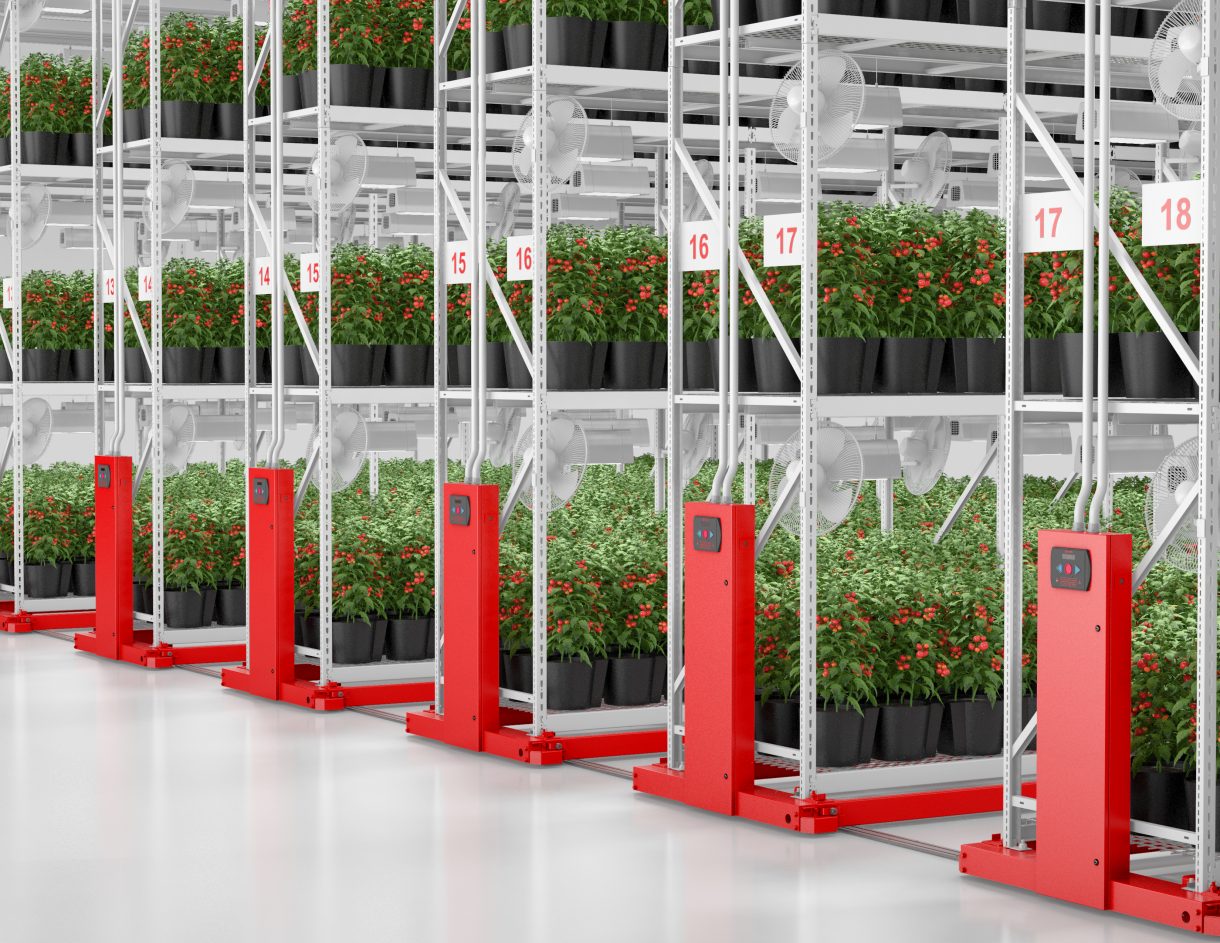 Indoor grow systems are a great way for farmers and gardners to economize their footprint. Hydroponic systems, perfect for the difficult climate we have here in the Pacific Northwest, is growing with water. water provides all the nutrients, hydration, and oxygen to plant life. From tomatoes to canabis to strawberries, plants flourish under the careful regimen of hydroponics. Using minimal space, 90% less water than traditional agriculture. With the Montel indoor grow system, you can also maximize your space.
Moss Products
An innovative new way to utilize Biophilia is Moss, Reindeer Moss to be specific. Scandinavian Spaces has a fantastic line of products utilizing moss that works for integrating natural elements, sound absorption and aesthetic beauty. Featuring ceiling tiles, wall panels, and even tiny pods called "Pixels" so you can create whatever design you want.
Available in a multitude of colors, the moss product is completely maintenance-free, fireproof, sound absorptive and all products are handmade, natural and made in Sweden.
Are you ready to bring the outside indoors?
To learn more about biolphilia from one of our experts, email us!

Workpointe is a deliberately different kind of company. We're all about service and long-term relationships, rather than just making a sale. We're committed to being both professional and personable – which means you'll like our work and you'll like working with us.
We ask the right questions, anticipate challenges and deliver solutions. If there's a problem, we'll make things right. We're always willing to work harder and go the extra mile for our clients.
In short, we'll do everything we can to make your job a little easier.
Seattle Headquarters
9877 40th Ave S, Seattle, WA 98118
Phone 206.763.4030 | Fax 206.763.4961
Spokane Showroom
1118 N Washington Street, Spokane, WA 99201
Phone 509.327.7150 | Fax 509.327.0817
Workpointe serves Washington, Oregon, Alaska, Idaho and Montana, supporting regional and global projects.
Seattle Showroom
505 First Ave S, Suite 120, Seattle, WA 98104
Phone 206.965.1068 | Fax 206.763.4961
Portland Showroom
601 SE Clay Street, Portland, OR 97214
Phone 503.239.3912 | Fax 206.763.4961