Solutions for student preferred living spaces
Student housing presents unique challenges.
Inviting, comfortable and relaxing student spaces must be able to withstand the rigors of Res Hall living
Special design considerations are needed:
Products that can be easily reconfigured.
Products with easily replaceable or repairable parts.
Creating warm and inviting designs.
Avoiding an institutional feel.
Providing focus spaces for studying.
Maximizing small spaces.

The biggest challenge? Creating a residential space with contract grade furniture.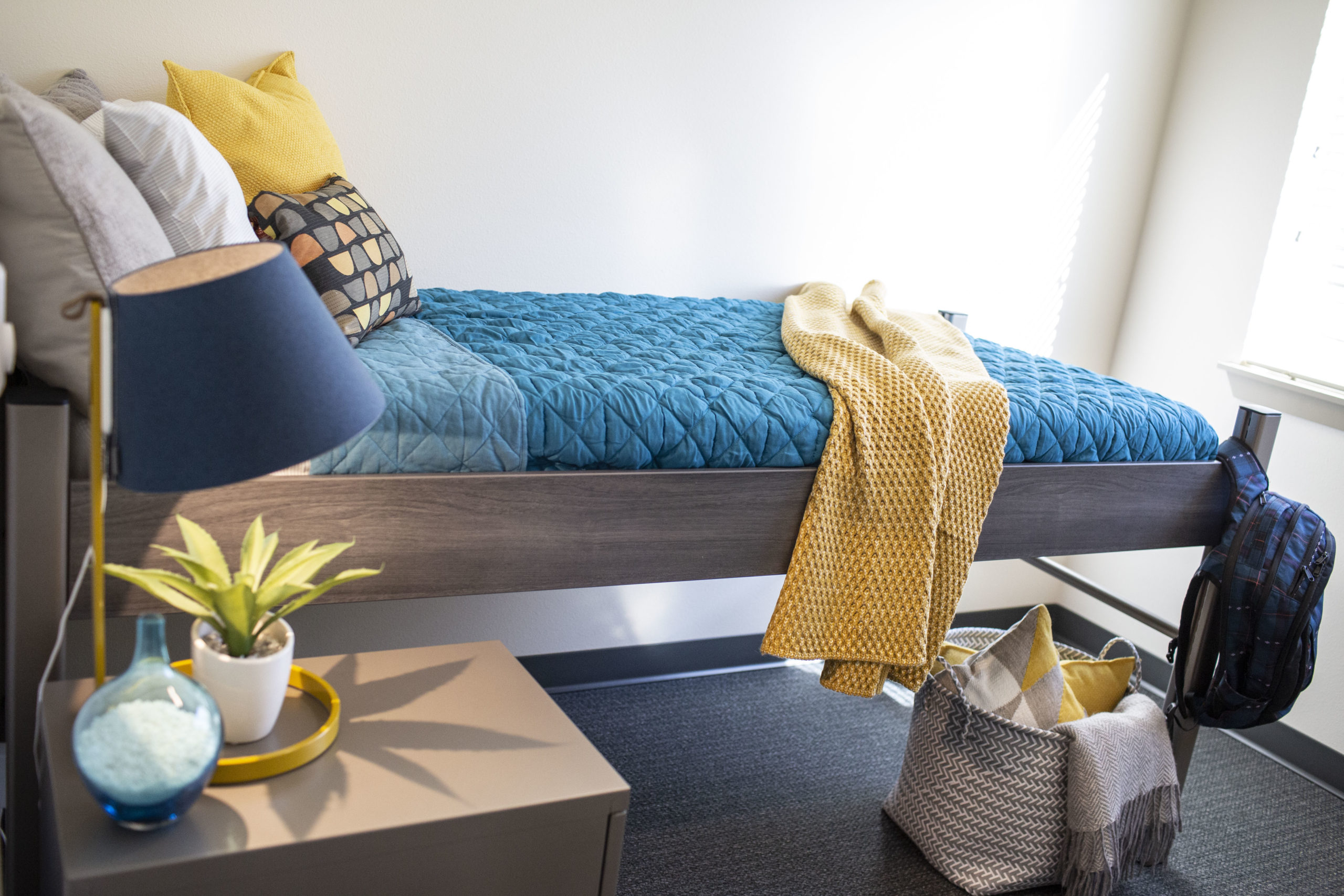 Gone are the days of bland beds. Versatile, reconfigurable options now exist. A single bed can be lofted to add storage, a lounge area or work space below. Or, an additional bed can be added to create bunk beds. Components like desks or wardrobes can also be hung off the frames.
Enrollments of mature and married students are increasing. Their needs are different than a recent high school grad. Larger bed options with modern styling create the feel of upgraded apartment living.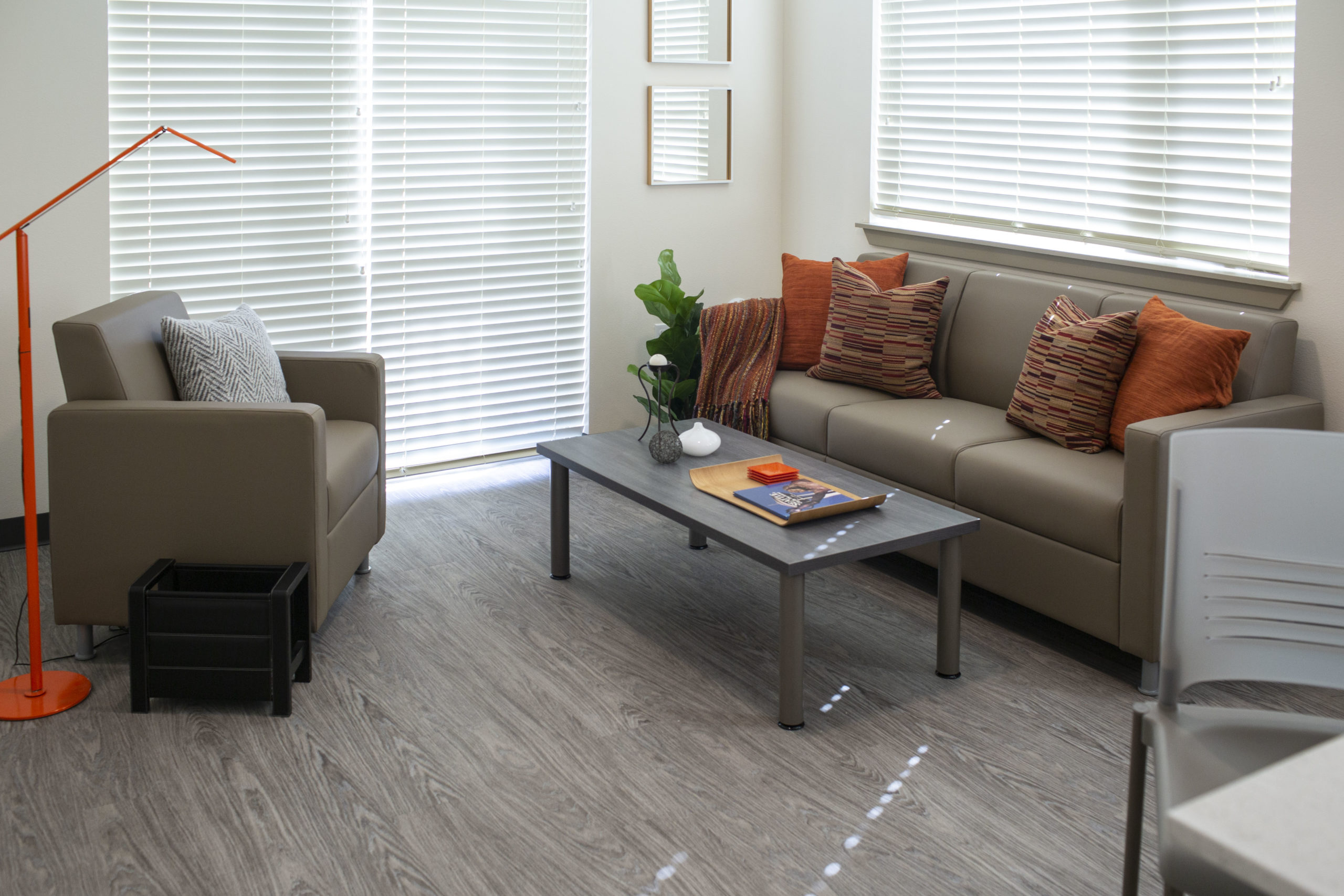 Residence Hall furniture is subjected to harsh rigors most markets never experience. With near 24/7 use by students who have no personal ownership of the furniture, facilities teams are often baffled by the damage they encounter! Previous options that withstood the punishment were rigid and institutional looking. Thankfully, manufacturers are now producing designs that are comfortable, aesthetically pleasing, and durable, with options for removable covers or the ability to replace components. This is not only economical, but also expands the product's life cycle.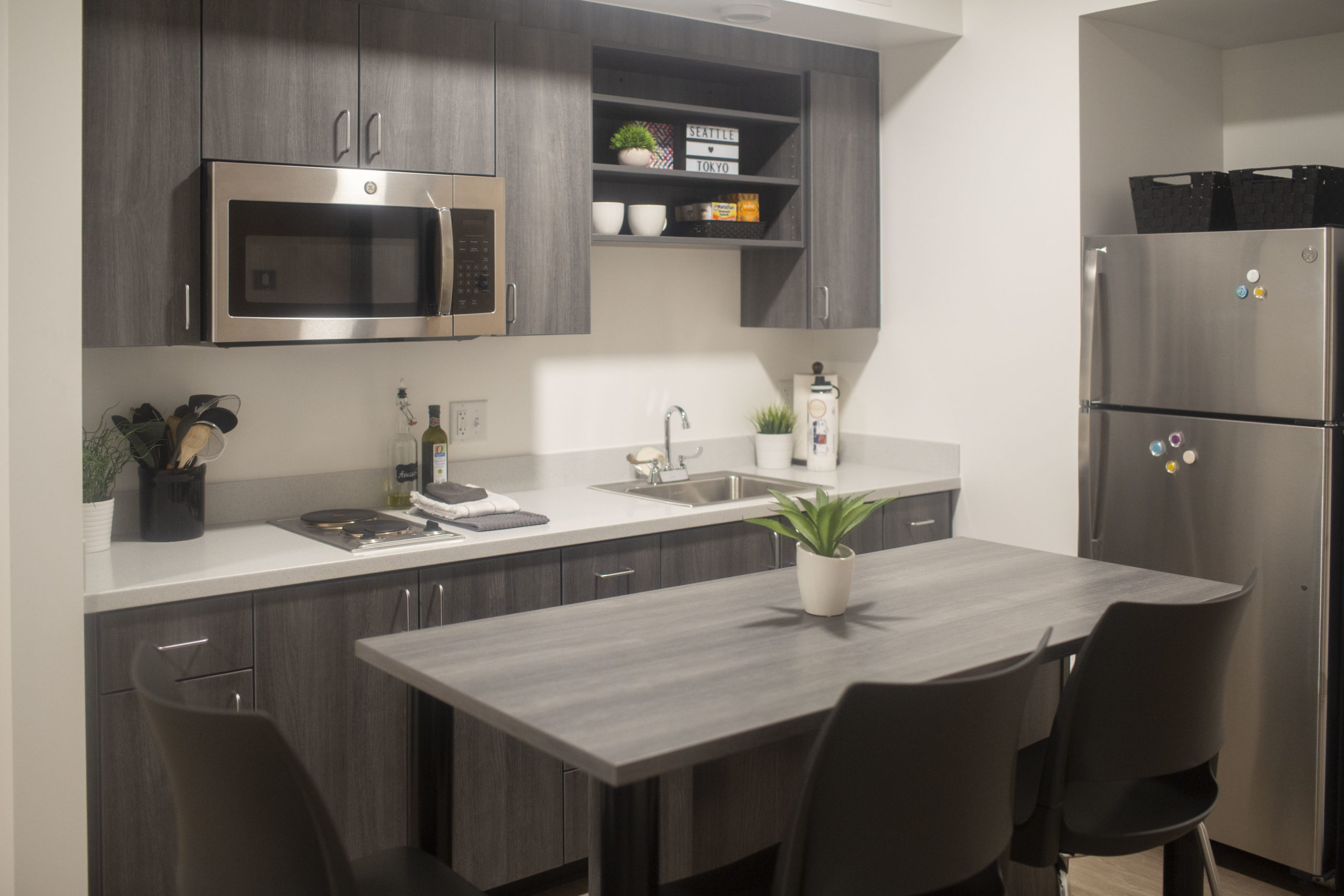 Full apartment options for Student Housing are gaining popularity, providing a space to cook and eat. Ramen noodles may not be long gone, but at least students now have a choice. Kitchens can be designed to double as both an eating and study space.
Through human-centered design, we support compelling environments by aligning culture, brand and functional objectives. We work to enable adaptive design, increased user control, higher levels of engagement and a balance between behavioral needs of users.
Contact one of our experts now for a consultation

Workpointe is a deliberately different kind of company. We're all about service and long-term relationships, rather than just making a sale. We're committed to being both professional and personable – which means you'll like our work and you'll like working with us.
We ask the right questions, anticipate challenges and deliver solutions. If there's a problem, we'll make things right. We're always willing to work harder and go the extra mile for our clients.
In short, we'll do everything we can to make your job a little easier.
Seattle Headquarters
9877 40th Ave S, Seattle, WA 98118
Phone 206.763.4030 | Fax 206.763.4961
Spokane Showroom
1118 N Washington Street, Spokane, WA 99201
Phone 509.327.7150 | Fax 509.327.0817
Workpointe serves Washington, Oregon, Alaska, Idaho and Montana, supporting regional and global projects.
Seattle Showroom
505 First Ave S, Suite 120, Seattle, WA 98104
Phone 206.965.1068 | Fax 206.763.4961
Portland Showroom
601 SE Clay Street, Portland, OR 97214
Phone 503.239.3912 | Fax 206.763.4961